This is just the most recent in the slew of great reviews of the hotel, I am proud to have my name on as a designer. This writer really captures the spirit of the place.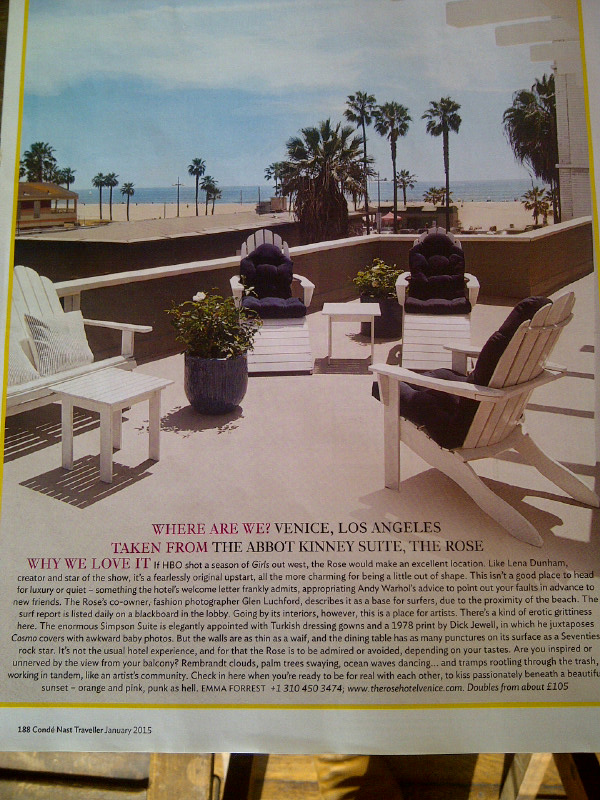 Conde Nast
Traveler Jan. 2015
It has been a utterly amazing journey to be a part of the design of new Rose Hotel Venice. We have been able to place the KTC LOOM Collection throughout the rooms and Lobby, and help create the mood that is the ultimate in beach chic.
Dream Solid Flax was just the right textile for this project, a sumptuous natural Belgian linen that gets more delicious with time.
Just in case you think we are just being a bit big for out britches, the Wall Street Journal, French Vogue and Conde Nast Traveler have concurred. Come check it out!
The Abbot Kinney Suite